Pricing and Ordering 

 Psychic Phone Readings $1.00 Per Minute All Of The Time

 Deeply Insightful Detailed Email Psychic Readings

PayPal is a safe and secure method of payment worldwide. Credit/Debit is accepted and your credit information is never shared with the merchant. After you have made your payment you will receive a confirmation email from PayPal that your payment was received and APR will also receive an email that we have received a payment from you.  Upon request we can also send you an invoice via your email with payment details.

Email Psychic Readings

Starting at $18.95

Your email reading is not computer generated but an actual psychic session like the phone readings. Length of reading is 600-700 words per question.  

Provide your name and birthdate and if you are asking about another person please include their name and birthdate.

Turn around time on email readings is 72 hours or before depending on volume at the time or order.

Psychic Phone Readings

$1.00 Per Minute

Our phone psychic readings are affordable preset rates that range from 20 minutes of talk time all the way up to one hour.  No memberships required in order to have your phone reading.  We keep things easy and affordable for you!

If you are interested in ordering a phone reading you can email or text for the next availability during business hours.  Most people are able to have their reading within 60 minutes or less from time of purchase.

NOTE: When you make your payment you will be taken off of our website so please write down the url of this page so you can submit your question(s) after payment.

Submit Your Question(s) Here

Thank You for ordering a psychic email reading from Affordable Psychic Readings

Love and Blessings......Psychic Kaye

Click on drop menu for more options

Click on drop menu for more options

Hours Open and Timezones

For Your Psychic Phone Reading

Monday-Friday

9am-5pm Pacific Time




10am-6pm Mountain Time




11am-7pm Central Time




12pm-8pm Eastern Time
Saturday-Sunday   9am-2pm Pacific Time





10am-3pm Mountain Time




11am-4pm Central Time




12pm-5pm Eastern Time


FYI - When you make your payment on PayPal you will be taken off of this website so please write the name of this page for reference.

If you make your payment for your phone psychic reading after hours your reading will be facilitated the following day at your convenience.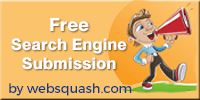 Follow and Like Us On Social Media


  For Entertainment and Inspirational Purposes Only. You must be 18+ years of age

Psychic Advisors should not be used in place of medical and mental health professionals.  If you are in an emergency situation turn to a trusted friend, family member and/or professional. 

Since 2004 Psychic Readings That Are Honest, Caring and Affordable!

Affordable Psychic Readings

Low Cost Accurate Psychic Readings

No Subscriptions | No Memberships | No Pre-Authorized Charges


Affordable Psychic Readings

Low Cost Accurate Psychic Readings

by Phone or Email

425.780.2426

May You, 

Your Family,  and Pets

Be Blessed with Love, Prosperity and Good Health

​With Love and Gratitude, Psychic Kaye