#1 Rated Email Psychic Readings - Accurate & Detailed Psychic Email Reading

Accurate Email Psychic Readings

starting at $18.95

Affordably Priced Psychic Email Readings

That Are Genuine, Honest and Detailed 

Detailed and Deeply Insightful Psychic Readings.  Our email readings are NOT computer generated and are an actual psychic session that you would experience if you were having a reading by phone.

Each person's situation or circumstance is looked at with a laser focus on what it is exactly that you need to know.  Readings by email can be quite effective in zeroing in on an issue that you need answers or direction with.

Readings by email start at $18.95 and each question is approximately 600-700 words.  Turn around time on readings is 48 hours from time of order Pacific Time.

Types of Readings

Love Readings

Relationships

Break Up's

Divorce

Separation

Finding Love

Career

Current Job

Job Challenges

Finding Work

Financial

Current Forecast

Future Forecast

Personal Well--Being

Life Challenges

Grief

Helping Hand

Inspiration & Healing

What You Can Expect from Your Psychic Email Reading?

Accurate Guidance and Psychic Insight For Life, Love, Wealth and Well-Being

For Example:  If you have ordered a one question email psychic reading and are asking about a person that you have met or are involved with the insight coming through for you would be how the person is feeling towards you and where will you and this person head in the future.  If you have experienced a break-up then the question asked on your behalf would be his/her feelings towards you at this time and if the two of you will come back together in a loving relationship.  For career or money matters the same process is used to facilitate your email reading so that it is thorough and covers all of the bases as far as the insight that you need to know at the time of your question. 

What Type of Psychic Gifts are Used For Your Email Reading

Your Psychic Reader Kaye, is a career psychic and she is clairvoyant, claircognizant, empathic and is also a psychic medium.  Psychic medium readings are only done by phone.. She has been providing psychic readings to those in need or those that just plain need answers since 2004.  She was also the top psychic reader on two major psychic networks. Her reading style is direct, honest and genuine.  If you were to meet Psychic Kaye in-person your first comment would be how down-to-earth she is!  She knows no strangers and this too comes through in your email reading.  We might add, that Kaye has quite a sense of humor so sometimes you can expect a little nugget of humor to come through your email reading when appropriate. 

Preparing for Your Email Psychic Reading

Email readings are by question only.  In other words, general questions do not work for an email reading.  The more specific you can be the better the psychic insight will be that will come through for you.  When Lady Kaye prepares for your reading she will be asking her Sources your question and then she channels that information on to you.  If you ask a vague question - for example: "I just met a guy - what does the future hold for us?".  A better way to word it for a reading by email would be - "I met a guy named Jack and his birthday is _________.  How is he feeling towards me and where do you see us heading in the future?".  Put thought into your questions so Psychic Kaye can precisely focus on your question which in turn will give you more psychic insight and detail about the situation.  Do not be afraid to briefly explain your situation because the intent is to answer your question.

The more specific you are in your question(s) the more detailed your reading will be!  Please include birthdates

When you make your payment you will be taken to PayPal's secure payment page to put in your credit/debit information.  Because you will be taken off of the Affordable Psychic Readings website make a note of this page where you originated your order.

Make Your Payment Here via PayPal

You do not need to be a member of PayPal in order to make a payment by credit/debit

Click on the arrow for more payment options.

Thank You For Your Order - I look forward to doing your session...Psychic Kaye

Affordable Psychic Readings

Low Cost Accurate Psychic Readings

by Phone or Email

425.780.2426

Follow and Like Us On Social Media

 For Entertainment and Inspirational Purposes Only. You must be 18+ years of age

Psychic Advisors should not be used in place of medical and mental health professionals.  If you are in an emergency situation turn to a trusted friend, family member and/or professional. 


Accurate Email Psychic Readings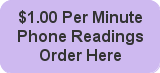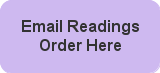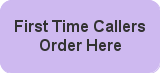 Low Cost Accurate Psychic Readings

No Subscriptions | No Memberships | No Pre-Authorized Charges